Our goals
Our main goal is to provide Surgical Assistance in the area of General Surgery to the people of Turkana, both to the population that lives in the city of Lodwar, where the Lodwar District Hospital is based, and to the wider population in the region. These include places such as Nariokotome, which are concentrations of inhabitants sometimes located hundreds of kilometres from the city of Lodwar.
We also provide medical assistance for other surgical specialities (Gynecology, Traumatology, Urology) and, on occasion, include these specialists in our team.
All the major surgical procedures are carried out in the operating room with general anesthesia, and for this reason we always have an Anaesthetist at hand.

---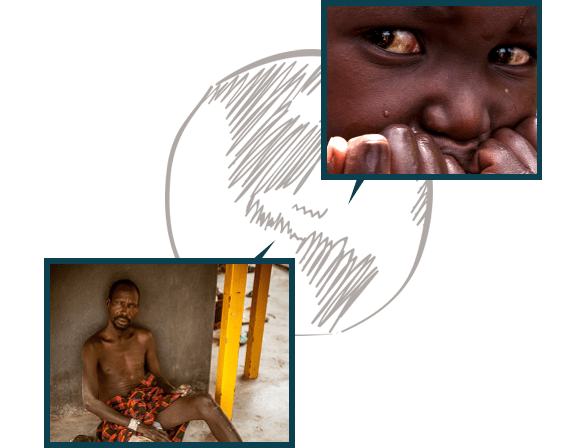 The Turkana vision
For a few days now I've been thinking about what I was going to tell you today.
It's just that, after so many journeys and so many stories, you end up seeing things from a different perspective. At first, as I wrote in my diary from my first trip, the reality of Turkana touched my heart and made me feel a mixture of fear, rage and helplessness.
Emotions that made it impossible for me to understand how just a few hours away from here there were so many people suffering, dying and without rights. Forgotten by the world.
Time and the subsequent campaigns gave way to another new reality that forged its way right in front of me. It was clear that Turkana had changed me, that I would never be the same after experiencing this terrible reality.
But through all of this, I was overcome by a positive feeling, a feeling of hope, and not only by seeing the amount of good people that surrounded me, ready to reach out to people that they didn't know.
And, with time, I started to understand what Turkana is...
---

---
Turkana is much more
It is when a bombing in Syria kills school children, or when a girl in India is raped on a bus, when entire families flee to refugee camps in the Congo, or when lines form outside the soup kitchens in Spain with people in need.
Turkana is all this,
A wake-up call for the most important sense organ of human beings.
The sense that makes us look around us and that warns us of what is happening, that keeps us from being indifferent, that makes us smile, share, tolerate, accept differences and, above all, that makes us fight to change what is wrong.
And what's wrong is that some of us have so much and others so little, that some people do not have access to healthcare, that life expectancy is lower than 50, that children's educations are interrupted by forced labour or early maternity. It's wrong that in so many places life is worth less than the bullet that ends it.

---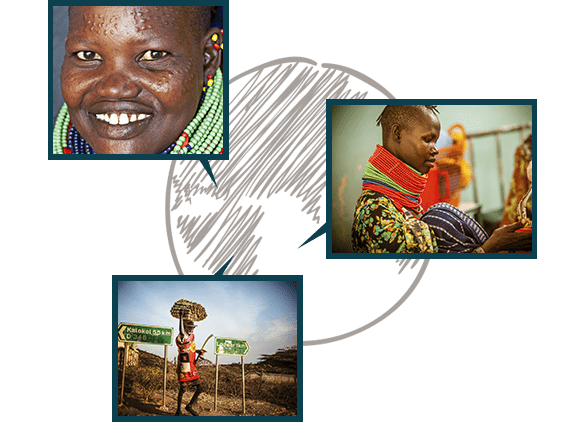 Turkana, much more than a project
It is a way of understanding life and of telling it to our children. In search of the hope and conviction that we together can make the world change. And make it a fairer place.
I can assure you that we came back from Turkana with more health than we left there.
And thousands of silent testimonies that we keep in our hearts, and that have made us understand that we can learn a lot from the black, nomad herdsmen.
I remember a chat I had with Liliana, one of the missionaries that works in Nariokotome. On a typical hot Turkana night after dinner, she told us how happy her childhood was.
She told us how Christmas was the best time of the year, because she did two things that she didn't do any other time of the year: she wore a new dress and ate meat. Once a year.
Texts Dr. Carmen Hernández
---
Join the Turkaneros BIG FAMILY...